FAMOUS AMERICAN ACTOR/DIRECTOR GEORGE CLOONEY: Hello everyone and welcome to the 28th Annual Nicky Awards. [Holds for thunderous applause from Hollywood's biggest stars]
FAMOUS AMERICAN ACTOR/DIRECTOR GEORGE CLOONEY:  I usually don't host award shows but when this show's creator, President and sole voting body, Nick Renkoski… [holds for seismic waves of applause to subside]
FAMOUS AMERICAN ACTOR/DIRECTOR GEORGE CLOONEY: …asked me to host I said, "Nick, you are my very best friend. We've been the absolute best of friends for years. I always listen to you. When you told me to get that pot-bellied pig, I did that. When you told me to forgo the wondrous completeness of marriage and simply have increasingly empty sex with the most beautiful women in the world, I did that. And I'll do this for you, my very very best friend who I know and am friends with." So here I am. We're going to get into the awards soon and then we'll hear from Nick [holds for fulminating, orgiastic applause]
FAMOUS AMERICAN ACTOR/DIRECTOR GEORGE CLOONEY: …but first we have this short video that Nick wrote and directed that lampoons the year in film that I hope you enjoy. [A screen ascends from the ceiling and all of Hollywood is treated to the funniest, wittiest, most fantastic four minute video that any of them have ever seen]. That was great [wipes own eye because the video made him both cry from laughing and cry from a deep, personal healing], wasn't it, everybody? [Holds for obstreperous ovation that is a mixture of laughter and heartfelt appreciation for what they all had witnessed]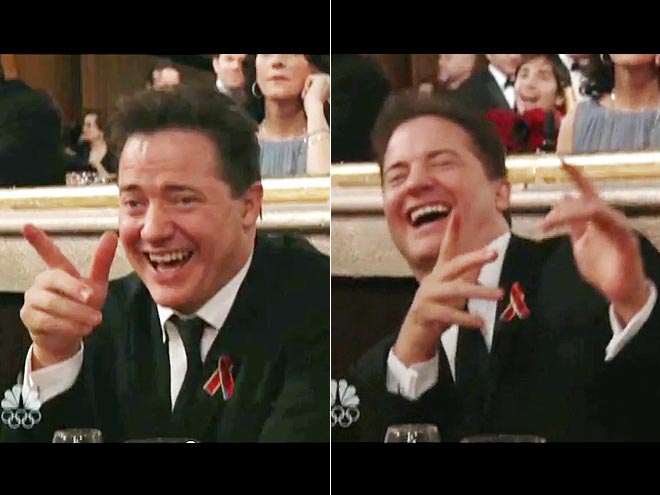 FAMOUS AMERICAN ACTOR/DIRECTOR GEORGE CLOONEY: We have one last thing to do before we get to the awards and that's to look back at the friends and colleagues we lost in 2012 [muted and polite applause from a group of people who suddenly realize they are going to be reminded of their own mortality for the next few minutes]. This was a sad year in the entertainment industry and of course we want to honor those who have gone before us. Before the In Memorium feature runs, however, I want to let you all know that the video was produced and edited a few weeks ago before we knew certain things so if there are any inconsistencies, that's why. [A touch tribute proceeds accompanied by YoYo Ma playing Berlioz on the cello. The images of Ernest Borgnine, Dick Clark, Richard Dawson, Phyllis Diller, Michael Clarke Duncan, Charles Durning, Nora Ephron, Andy Griffith Jack Klugman, Tony Scott and the remarkable Dave Brubeck grace the screen. The presentation is concluded with the face and name of Lennay Kekua, who isn't dead because she never existed in the first place]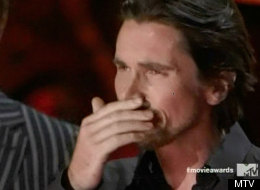 FAMOUS AMERICAN ACTOR/DIRECTOR GEORGE CLOONEY: Moving. Of course, 2012 wasn't all dead people, real or imagined, and that's why we are here tonight, to honor the best in film. As you all know, because the Nicky Awards are the greatest and most culturally ubiquitous award show there is, we'll give out a few acting awards and then Nick will come out here and tell us his thoughts on the cinematic year and give his top 10 list, which at that point will become recognized the world over as the official and unquestioned top 10 for 2012. Without further ado, let's give out some Nickys. The first category is Best Performance by an Actress in a Supporting Role and the Nicky goes to [opens envelope] Amy Adams in The Master!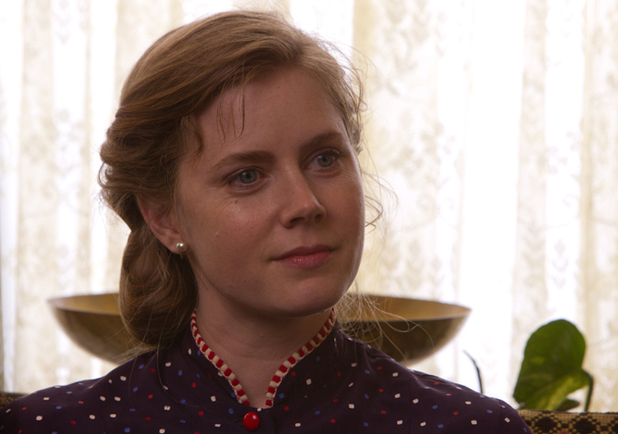 FAMOUS AMERICAN ACTOR/DIRECTOR GEORGE CLOONEY: Amy's subtle but powerful performance emerged as the most compelling part of Paul Thomas Anderson's film as she smoothly revealed herself to be less the unassuming dotting housewife and more a candidate to be the titular "master" of the story. Brilliant work, Amy, you are an inspiration, and what's more, you truly earned it as opposed to shamelessly begging for your award by tearfully sing-talking for eight minutes and then sitting out 80% of the movie. [Holds as audience uproariously laughs at Anne Hathaway's expense] Now on to Best Performance by an Actor in a Supporting Role and the Nicky goes to [opens envelope] Alright, Alright, Alright, it's Matthew McConaughey in Magic Mike!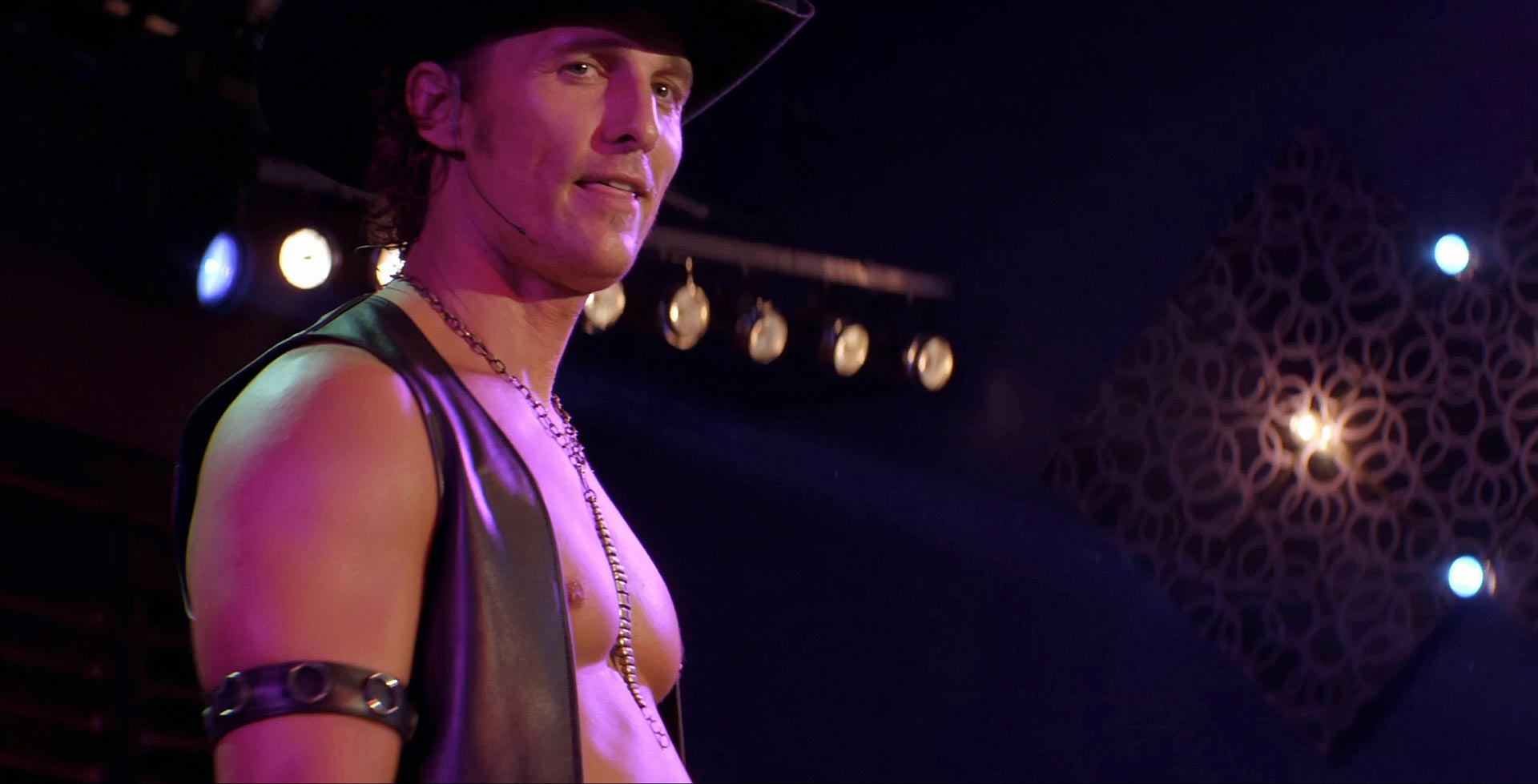 FAMOUS AMERICAN ACTOR/DIRECTOR GEORGE CLOONEY: McConaughey brilliantly played with his own public persona giving us an oily charmer and deadly professional who was both mentor and menace all in one, taking in, using up and spitting out lost boys like a shirtless Fagin from Oliver Twist. This award could easily have gone to Samuel L. Jackson in Django Unchained who was beyond excellent as a self-hating chimera who presented a neutered acquiescent publicly while nurturing a violent danger underneath and we want to honor his performance here. However, McConaughey earns the Nicky because the deconstruction of his own image continued in his excellent work in Killer Joe which really was an extension of his Magic Mike character. What a year for Matthew McConaughey! Moving on to Best Performance by an Actor in a Leading Role. The Nicky goes to [opens envelope] Jean-Louis Trintignant in Amour!
FAMOUS AMERICAN ACTOR/DIRECTOR GEORGE CLOONEY: Trintignant was the foundation upon which, Amour, that most moving film, was founded. His strength and decency were the defining characteristics of the movie and his powerful rendering of a man who had to watch his loved one slowly die, with him socially obligated to assist in the process, was as emotionally potent as any we saw this year. Félicitations, Jean-Louis. For the last acting award of the evening we turn to Best Performance by an Actress in a Leading Role and the Nicky goes to [opens envelope] Rachel Mwanza in War Witch!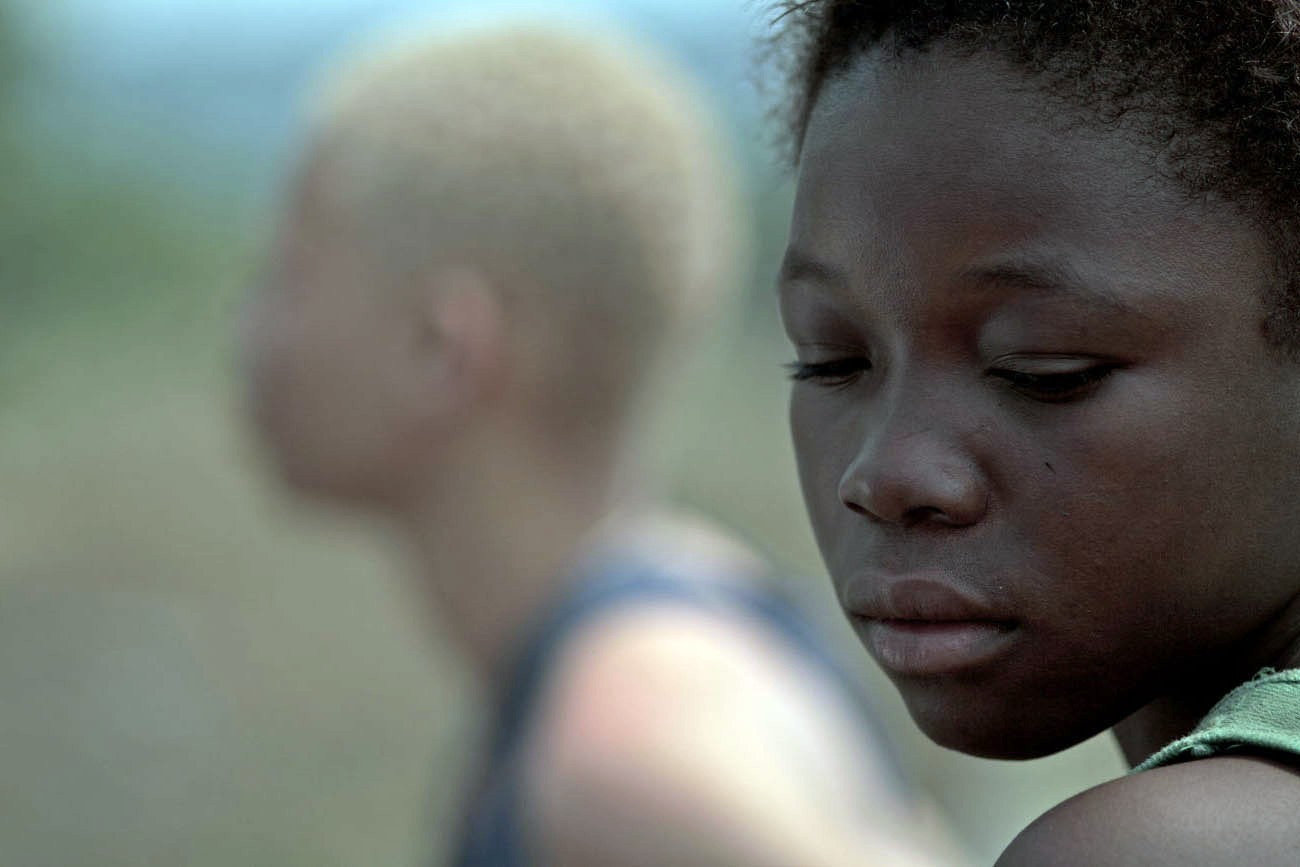 FAMOUS AMERICAN ACTOR/DIRECTOR GEORGE CLOONEY: Mwanza was an inspiration as a girl who by fourteen had seen too much in war-ravaged Africa. Her dedication to survival and intelligence to adapt to the ever-changing rules of her dangerous world made her an action hero without ever giving up her femininity or innocence even as both were under attack. This was an affecting and aching performance, the best of the year. Congratulations, Rachel. And now the moment you've all been waiting for; Nicky founder, President and sole voting body Nick Renkoski with his recap of 2012 and his ten best movies of the year! [as Nick Renkoski emerges, dressed in a tuxedo that makes Famous American Actor/Director George Clooney look like a filthy hobo, the crowd raises to its feet and provides a stentorian salvo that shakes the foundation of the Nokia Center in downtown Los Angeles and makes some people in the area believe that a powerful earthquake has attacked the city. Women faint.]
NICK RENKOSKI: Please. Please. Everyone, you must calm down. [This does nothing to the feverish crowd but make their loving and pealing applause more potent] Thank you, truly, but we've only rented the theater until midnight and if we don't restore order we won't get to the rest of the show. Please, madam, cover yourself. I expect more out of you, Cate Blanchett. Everyone, you must relax. [182 minutes later] Well, thank you for that generous introduction. I want to thank George Clooney, my good friend who I know and am friends with, he did a great job tonight and, of course, I want to thank our terrific honorees.
I'm not an Academy member [holds for derisive jeers at the mere mention of the Oscars] but I do look like one, meaning I'm white [holds for sycophantic laughter at his middling joke] but, unlike them, I've seen all the movies honored tonight. [holds for more sycophantic laughter mixed with ugly realization that Academy voters don't have to see all the films in the categories in which they vote] Tonight is about the best in film from 2012 and that's why we are in for a short evening. The critical consensus appears to be that this year was a return to form for cinema after a 2011 besot with unambitious and uninspired entertainments. I'm  not one to be contrary but I couldn't agree less. Last year was a terrific year for movies, you just wouldn't know it by looking at the top honored films. Last year was a deep and varied year of movies with both big and small scopes but all of them had large ideas and, largely, achieved their aims. 2012 was a year of modest successes, one that made it terribly difficult to find ten films worth honoring. Where were the Tree of Lifes? The Certified Copys? The Mill and the Crosses? The list could go on and on. In fact, three of the best movies that I saw this year (Once Upon a Time in Anatolia, Margaret and The Turin Horse) were actually released in 2011. When we think back at 2012 we'll think back at failed aspirations and meager accomplishments.
Despite the movies of the year largely disappointing, I will commend the industry for trying to reach beyond its capacity. Even though they fell short in  execution there were many attempts to equal the Tree of Lifes and Certified Copys in grandeur and that's a positive thing. Think of Anderson's uneven and unsettling The Master,  or Tykwer's and the Wachowski siblings' Cloud Atlas, or even Wright's Anna Karenina. All these movies come with huge flaws but also huge appetites and I hope that they will inspire future filmmakers to try to ascend the heights they could only aspire to. Enough with the backhanded compliments. Let's get to the list.
First, I'd like to point out five movies that didn't make the top 10 but were certainly in the running. They are Steven Soderbergh's Magic Mike, Ang Lee's The Life of Pi, Leos Carax's Holy Motors, Benh Zeitlin's Beasts of the Southern Wild and Ridley Scott's Prometheus. Now to the real thing.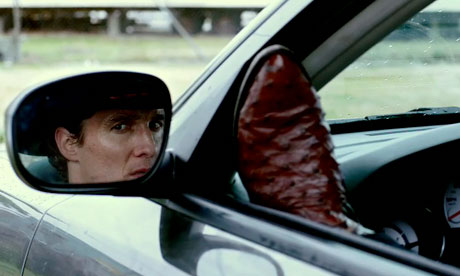 10. Killer Joe – William Friedkin
This searing Texas tale about dumb people who create, enter into, and inhabit a cage with a rattlesnake in the person of Matthew McConaughey's crooked cop, was the best portrait of the year of useless, idiotic and utterly avoidable violence.
9. Oslo, August 31 – Joachim Trier
This quiet but compelling film pulled off a difficult trick; showing us the world of a recovering addict that makes us understand and empathize with the addict's choice to fall off the wagon even while we mourn for him for doing so.
8. Lincoln – Steven Spielberg
Spielberg's magisterial Lincoln was in the style of Stone's JFK, it was about how we feel about Lincoln, while simultaneously being in the style of old Hollywood, giving a portrait of that both honored his legacy while continuing his legend.
7. Cloud Atlas – Tom Tykwer, Andy Wachowski, Lana Wachowski
This deeply ambitious portrait of the fabric of time and the repetitive nature of the past had significant problems but was one of the most satisfying visual experiences of the year.
6. Silver Linings Playbook – David O. Russell
This goofy anti-comedy propped itself up on its effective visual strategy and its compelling performances and buoyant script that held the audience completely even while it was fast unraveling into madness.
5. Anna Karenina – Joe Wright
This sweeping epic honored the Tolstoy it was based on by its inventive and stylistic look even if it failed to reproduce the drama of the novel. Still, it couldn't help but be the most creative movie to look at in 2012.
4. Django Unchained – Quentin Tarantino
The best acted movie of the year was a hommage to Spaghetti westerns and blaxplotation that mixed the real horror of slavery (or something close to it, I imagine no movie could adequately capture it truly) with the cartoon violence of hero-worship.
3. The Master – Paul Thomas Anderson
The Master lacked the easy storytelling of Anderson's other work but had all of his trademark provocations, making a movie that was difficult and frustrating but always engrossing.
2. Amour – Michael Haneke
The moving Amour is Haneke's tenderest film, softly proposing a rebuke to traditional morality and replacing it with only love, which its two leads, brilliantly portrayed, have in abundance.
1. Moonrise Kingdom – Wes Anderson
Anderson's easy, shallow and gorgeously art directed summer tale remains the most satisfying trip to the theater I took in 2012.
So there it is, everyone, the ten best movies of the year.  It's been a disappointing year for me personally but hopefully you found more enjoyment out of the past year's films than I did. As always, check under your seats for your complimentary gift bags and please be safe exiting the theater and we'll see you next year! [The celebrities look under their seats to find bags of the most fantastic gifts, each one tailored to the individual holding them, proving that Nick Renkoski truly is a great gift giver. Choruses of "How did he know?" and "My life is complete now!" can be heard throughout the theater until the audience, en masse, breaks into a cacophonous ovation of appreciation of perhaps the greatest night of their lives]